About
Porch Light Home Inspection is Central Oregon's most favored choice for a home inspection that is honest, reliable, and perceptive to a more protected real estate investment. We pride ourselves on our industry experience, strong knowledge,  and awareness, helping our clients buy or sell a home with confidence and peace of mind.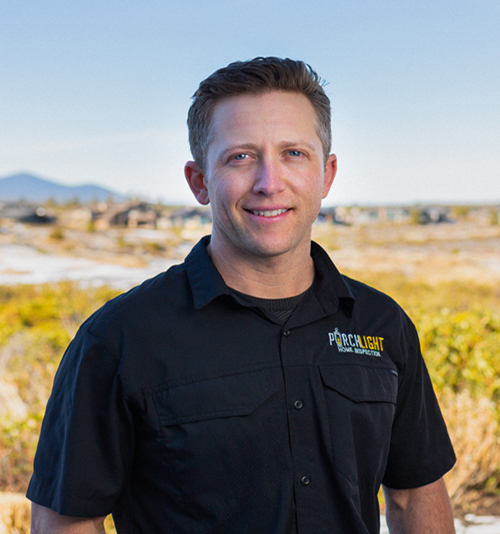 John Schwencke – Chief Home Inspector
John Schwencke is the owner and lead inspector of Porch Light Home Inspection. John got his start in the industry doing remodeling and restoration, a line of work that shaped his vast knowledge of building science. John later led a career for a contracting firm that specialized in home performance and energy efficiency, a precursor for Porch Light Home Inspection's choice to offer Home Energy Scoring as an additional inspection service.
Based on his prior experience, home inspection was a perfect fit for John—and he loves overcoming new challenges every day in order to help his clients maximize their knowledge of the home they intend to sell or purchase.  
John graduated from Florida State University with a degree in Business and Finance, and now resides in Bend, OR with his wife Shelley and their two daughters, Mirren and Saxen.  When he's not inspecting homes, he loves to coach soccer and stay fit.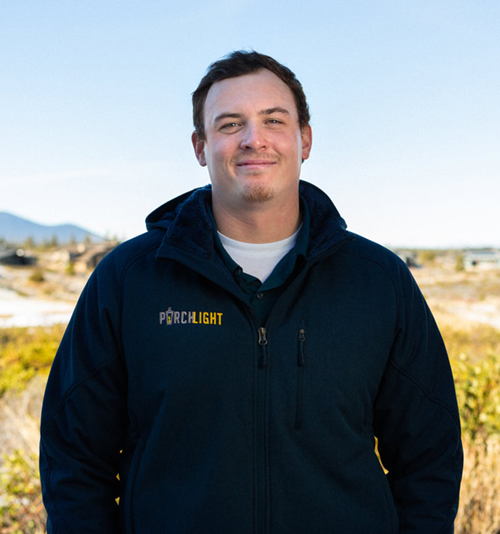 Zack Tarpey –
Home Inspector
A former resident of Alaska, Zack moved to Bend and joined Porch Light Home Inspection in 2020. Zack got his start in sales, later obtaining a real estate license and working in property management. This was an opportunity to gain hands-on experience in remodeling, and along with his hard-earned knowledge of the local real estate market, Zack grew to understand the housing industry from multiple perspectives.
Zack is passionate about the work he does as a home inspector, and he puts a strong value on customer service—communicating clearly and kindly so that his clients are able to comfortably follow through with a prospective real estate transaction.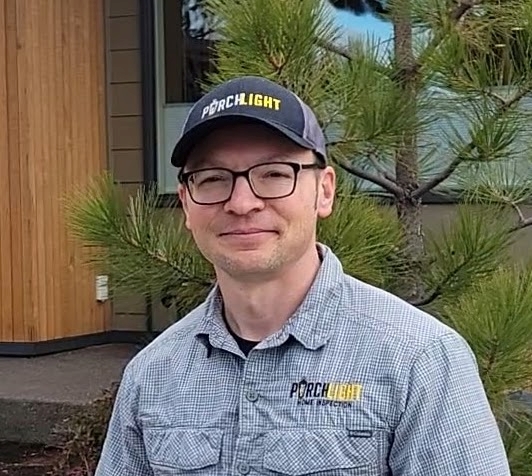 Daniel Brewster – Home Inspector
As a long-time resident of Central Oregon, Daniel has developed a strong connection to the community from which he has operated multiple businesses.  His intensive attention to detail stems from many years in the sign industry designing and constructing a variety of signage and marketing graphics. 
Daniel is passionate about building and design, for which he has applied his skills on many construction projects throughout the Pacific Northwest.  One of his favorite projects is the off-grid cabin he built for his family in Montana near Glacier National Park. 
Daniel has obtained multiple certifications through the Oregon Building Codes Division in Residential Plans Examination, Plumbing and Structural Inspection, as well as training through the International Code Council on Zoning Inspection   He is also a fully certified Home Inspector and Sewer Scope Inspector through the International Association of Certified Home Inspectors(InterNACHI)
What he loves most about the field of home inspection is that it requires the desire and dedication for continued growth as building design and practices evolve.
When not inspecting houses, Daniel can be found hiking or skiing with his wife Amy and son Jackson.
At Porch Light Home Inspection, our thorough home inspections are a product of experience, ensuring that you're provided with a dependable service that facilitates an informed and financially responsible home-buying decision.